Our Story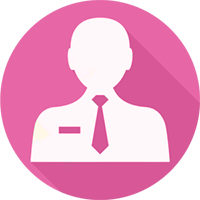 Founder
Initiati Inc. is founded by Christine Penderson in 1996. We are one of the largest agencies in internet cam modeling today. We are an entertainment agency focused on the brightest and rarest adult exotic talent. Our talents varies from women, men and even couples of all ages and race. We represent some of the highest paid webcam models in the adult industry. Our models are able to broadcast across 30 websites, some of which rank organically for top search phrases generating millions upon millions of hits daily on our web network. Our robust advertising and webmaster affiliate programs make it easy for our customers to stay hungry for fresh talent and faces. We provide our models with benefits that other agencies do not offer like secure payouts, flexible payment options and more earning potential. We have a solid reputation for making sure our models are always respected.

Advocacy
Initiati is an advocate of gender, racial and ethnic equality. Our employment opportunities are open to all interested individuals. We feature all kinds of models: women, men and transgenders of all ethnicities. To support this advocacy, every Initiati employee is expected to be respectful to one another.

VIPs
Initiati webcam models are the backbone of our company that's why we treat them as VIPs. We guide them in every step of the way. We help each of them to be at the top of their games all the time. We have model mentors for beginners, 24-hour back office support for current models, and promotions for experienced models who want to take on a different career path. We stand by our mission to help our family of models excel in their career by providing them with excellent opportunities to earn while focusing on their rights.

We provide webcam models with the highest payoffs. Our current payout tops at $7.99 a minute. If you are dedicated to your pursuit within our network, you will easily climb to the top of the earning chain. As a new hire, you will not be required to have advanced equipment. A stable broadband connection, working computer, working webcam and a decent show room is enough. However, keep in mind that your earnings will depend on a lot of things. For example, the time spent online, the popularity, and the quality of the camera feed. In order to have a high quality camera feed, one needs to have a reasonably fast computer and internet connection. These are very easy to achieve once you start earning and get the hang of things. We also make sure that models are able to maximize their earnings by providing them with other income generating promotions such as referrals.

If you think you've got what it takes to become a webcam model,

Join Now


Let Initati be your initiation into the world of cam entertainment. Be your own boss, prepare to have a lot of fun and make a lot of money NOW!